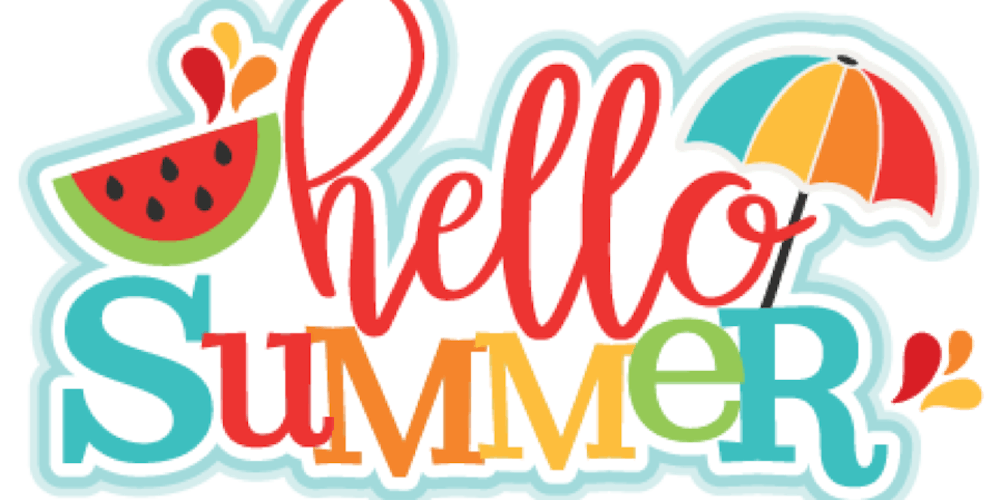 I can't believe it, but we made it to June! I wanted to tell you I am so proud of all of you and how you did with remote learning and you did a great job on all my assignments. I know how new this was to everyone, but you did an outstanding job!
I also want to say thank you for all the wonderful gifts and thinking of me. It was thoughtful and very generous of you! I hope everyone has a safe, relaxing and wonderful summer. I can't wait to see you in September!
Love,
Ms. Rosado
May 2020
Hello Parents and Students,
Happy Mother's Day to all the wonderful Mothers, Grandmothers, Sisters and Aunts!
I hope you and your families are all doing good. I know by now we have adjusted to distance learning and you are all doing an amazing job. I'm so proud of all of you! Nothing can replace seeing you face to face in my classroom, but I am so happy we can still connect through Google Classroom. My assignments for Grades 3-8 are still being posted every Monday morning in my Technology Classrooms.
Don't forget, you can reach me anytime at lrosado@slswhitestone.org and I'm always here to help you. I miss you so much! Please stay safe and be well,
Mrs. Rosado
Hello Parents and Students,
Due to the temporary closure of school, I will soon start posting some websites for Grades Pre-K - 3rd on here. I know how much the students enjoy computer class, and I want them to continue to learn and have fun. At the bottom of this page is my Portaportal full of links for your children. Please explore them with your children. For Grades 3-8, I will be posting your weekly assignments on Google Classroom. If you have any questions, please do not hesitate to contact me at lrosado@slswhitestone.org
Please stay safe and I can't wait to see all of you again!
March 20th
Good Morning Parents and Students,
I've been working very hard and was able to get free ABCMouse accounts for the students. I have used this in my class with Pre-K through 2nd Grade and they enjoyed it and learned while having fun! They also have two other programs which I have never used because they were paid subscriptions. They are all free now due to all the school closures. They are Adventure Academy (Grades 3-8) and Reading IQ (Preschool to 6th Grade). I would give them a try as well. Below is the link and my code for you to join. They need a parent to fill them out with a parent email. I hope the students enjoy these programs. As always, any questions, please do not hesitate to contact me at lrosado@slswhitestone.org and I'll be happy to help you.
How to Get Your Free Accounts
Click on the link below for each program that you wish to provide to your child/children:
1. Click on the link below for each program.
2. Enter this School Code: SCHOOL5836
3. Create an account using your personal email address and a password of your choice.
ABC MOUSE
For Children in Preschool Through 2nd Grade - www.ABCmouse.com/redeem
Adventure Academy
For Children in 3rd Through 8th Grade - www.AdventureAcademy.com/redeem
Reading IQ
For Children in Preschool Through 6th Grade - www.ReadingIQ.com/redeem
(Internet access is not needed after ReadingIQ is downloaded.)
I hope your children enjoy these free at-home access to these online learning programs.These research-based educational programs include thousands of digital learning activities, and they can help preschool, pre-k, elementary, and middle school students keep learning while schools are closed. All three programs can be used on computers, tablets, and smartphones, and you can add up to three children per account!
Audrey Hepburn
Welcome to St. Luke's Computer Class
2019-2020
Welcome back to a new school year. My name is Mrs. Rosado and I will be your child's Computer Teacher this year. I have been teaching for the past 18 years in various Catholic Schools in the Diocese of Brooklyn and technology is something I love. This year we will be working on many exciting things, and I am sure we both will learn new things as we explore the Internet. Some of the topics we will be working on are Google Classroom (including Google Docs, Google Slides and Google Sheets), Internet Safety and Digital Citizenship, Keyboarding to strengthen your typing skills, Coding, Microsoft Office, Mathletics, and Educationcity just to name a few.
We will be using software and programs to help the younger grades learn proper utilization of the mouse using ABCYA, ABC Mouse, Typetastic and Teach Your Monster to Read. Below is a link to my website with links that you and your child can use at home.
I am excited to be teaching your children and can't wait to meet them!
If you have any questions, please do not hesitate to contact me at: lrosado@slswhitestone.org
Mrs. Rosado's Portaportal of Links
https://guest.portaportal.com/guestportal630
Computer Grading Policy
| | |
| --- | --- |
| Projects and Quizzes | 60% |
| Participation | 20% |
| Preparedness/Behavior | 20% |