Kindergarten
Mrs. Panagakos
apanagakos@slswhitestone.org
Thank you to Mrs. Cucchiara for setting up a Shutterfly Site for our class.
It is a great place to share photos. Please check out all the great photos of all our little cuties!!
Class Code- HH32J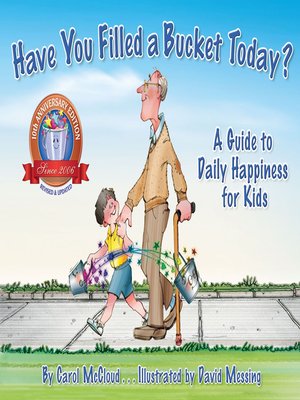 We are going on a Field Trip Dec. 11th to see- "Have You Filled a Bucket Today?"
Thank you to all who volunteered to chaperone!!
The following parents will join us:
Josephine Amoroso (Luciano)
Kristen Cucchiara (Joseph)
Tara Della Polla (Michaela)
Michael Lanzellotto (Gabriella)
Ana Pillco (Liam)
Melissa Serelis (Elias)
THANK YOU
We will meet by Mrs. Angotti at 9:20
We should be back no later than 12:00
**If for any reason you can no longer chaperone please let me know**
When: Tuesday, December 10th at 6PM
Where: St. Luke's Church (main church)
Attire: Christmas Pajamas (long sleeve and long pants) and sneakers or boots as footwear. You may put warm layers under the pajamas
**Tickets are on sale now.
**You also need to send in a permission slip.
**All this can be found on the e-envelope
Friday, December 6th
12:30- Gabriella L.
12:40- Michaela V.
12:50- Liam B.
1:10- Rose
1:20 -Joseph Cucchiara
1:40- Gabriella G.
2:00- Katherine
2:30- Joseph Civitano
2:40- Eleanor
2:50-Anastasia
4:30- Kemily
4:40- Michaela D.
4:50- Elias
5:10- Julian
5:30- Olivia
5:40- Luciano
6:00- Haydrian
Thursday, December 5th - Christmas Fair in the School Gym- We will shop from 11:00-11:30. Parents are welcome!!
Friday, December 6th - Dismiss at 12:00 pm. / First Friday Mass at 8:30 am - All are welcome! / Report Card Conferences / Christmas Show Permission slips will be due
Monday, December 9th - No School - Feast of the Immaculate Conception
Tuesday, December 10th - Christmas Show at 6 p.m for Grades Pre-K to 3 in St. Luke Church
Wednesday, Dec. 11- Field Trip
Saturday, December 14th - Happy Birthday Jesus! (see e-envelope)
Monday, December 16th - Pies and Cakes from the Pie and Cake Fundraiser will be delivered
Thursday, December 19th - $3 Dress Down Day
Friday, December 20th - Dismiss at 12:00 pm. May you and your family have a Blessed Christmas! Classes will resume on Monday, January 6th
Please check e-envelope on Tuesdays
and Fridays for upcoming events, lunch calendars and much more. Many events need R.S.V.P.'s and permission slips. Don't miss out on the fun!
Pretzel and Bake Sales
Pretzel and Bake sales will be held the following days during lunchtime only:
December 18th (Pretzel), January 24th (Bake), February 25th (Pretzel), March 19th (Bake), April 23rd (Pretzel), May 28th (Bake)
Pretzels are $2.00 each. (Nut free items will be available during the Bake sale for purchase as well).
Monday- Art
Tuesday- Library
Wednesday-Computer
Thursday- Music/Health
Friday- Gym
Extra Help will be offered on Mondays and Wednesdays from 7:45-8:00.
This will be by invitation only.
WHAT WE ARE LEARNING THIS WEEK
ELA- Making Inferences
PHONICS-Letters "w" and "v"/ "it" Word Family
MATH- Ordinal Numbers
SOCIAL STUDIES- Needs/Wants
SCIENCE-
RELIGION- Advent
Week of December 2
MONDAY- (Art)
PHONICS-Write the letter "v" in the notebook and draw and label a picture
"it" family words- fit, sit, pit, bit, kit, hit (assessment Friday)
MATH-Ordinal Numbers worksheet
December Reading Log/Book Report is going home tome today. Please return by December 20th.
If you have not returned your permission slip for Christmas Show please do so.
TUESDAY (Library)
PHONICS-Letter "v" worksheet
"it" family words- fit, sit, pit, bit, kit, hit (assessment Friday)
MATH- Ordinal Numbers worksheet
WEDNESDAY (Computer)
PHONICS- Letter "w" worksheet
"it" family words- fit, sit, pit, bit, kit, hit (assessment Friday)
MATH-Ordinal Numbers worksheet
Christmas Fair tomorrow. All are welcome to shop. We will be attending at 11:00-11:30. It is in the Gym.
THURSDAY (Music)
PHONICS- "it" Worksheet/ "w" Worksheet
"it" family words- fit, sit, pit, bit, kit, hit (assessment tomorrow)
PLEASE continue to study any words from the September/October and November list that your child has not yet mastered.
***The words should be reviewed on a nightly basis.***
8:30 Mass Tomorrow. Please arrive to school on time.
12:00 Dismissal Tomorrow. No school on Monday.
FRIDAY (Gym)
DECEMBER BIRTHDAYS
4- Joseph Civitano
10-Anastasia
24- Eleanor
30-Olivia
K-2 Class Allergies
**We do have one child with a nut allergy in our class. Please refrain from giving your child anything containing straight peanut butter or actual peanuts.**
We have one child in our class with a honey allergy. Please when sending in any treats make sure that honey is not an ingredient.
We also have one child in our class with an egg allergy, however it is okay to send in anything with eggs cooked inside (cakes, cupcakes, cookies, ect.)**
Thank You for your cooperation in ensuring a safe environment for our kindergarten friends!!
Birthday Party Suggestions- cookies (chips ahoy, oreos) doughnuts, munchkins, cupcakes (that are school/nut friendly found in many grocery stores).
You can also send in chips, pretzels, ice pops, ice cream cups, etc.
Thank You!!
MONDAY-

TUESDAY-

WEDNESDAY-

THURSDAY-

FRIDAY-
HIGH FREQUENCY WORDS
SEPTEMBER/OCTOBER: a, I, my, me, and, the, go, see one, two, three, four, five, am
NOVEMBER: to, like, he, come, here, this, six, seven, eight, nine, ten
DECEMBER: Review all the words above
JANUARY:
FEBRUARY:
MARCH:
April/May:

***These words should be on your child's index ring and should be reviewed frequently***
* * * * * * * *
Kindergarten Grades
Student assessments will be graded based on the following:

1 = Not demonstrated (needs a great deal of improvement OR does not demonstrate an understanding of the standard given)

2 = Beginning (needs some improvement OR has a partial understanding of the standard)

3 = Developing (satisfactory understanding)

4 = Secure (thorough understanding of the standard)
TEXTBOOKS AND WORKBOOKS
The school administration and the classroom teachers are aware of parental concerns regarding heavy backpacks. We are making efforts to coordinate the home use of the heavier textbooks as well as workbooks in case a replacement is needed. One option for parents is to purchase books to keep at home. Some websites that sell new and used books are Amazon, Barnes and Noble and Ecampus.
| | | | | |
| --- | --- | --- | --- | --- |
| Subject | Title | Publisher | ISBN # | Copyright |
| Math | Go Math | Harcourt | 978-0-547-58780-6 | 2012 |
| Math | Go Math | Harcourt | 978-0-547-58812-4 | 2012 |
| Phonics | Phonics Level K | Pearson | 978-1-4284-3091-4 | 2011 |
| ELA | Trophies | Harcourt | 0-15-322469 | 2003 |
| Handwriting | Handwriting | Zaner-Bloser | 978-0-7367-6835-1 | 2012 |
| Religion | We Believe | Sadlier | 978-0-8215-3080-1 | 2015 |
******Please LABEL EVERYTHING (especially the sweatshirts) with your child's name.
For uniform information please visit: www.flynnohara.com