Class 1-2
"The sky's the limit on learning in our room!"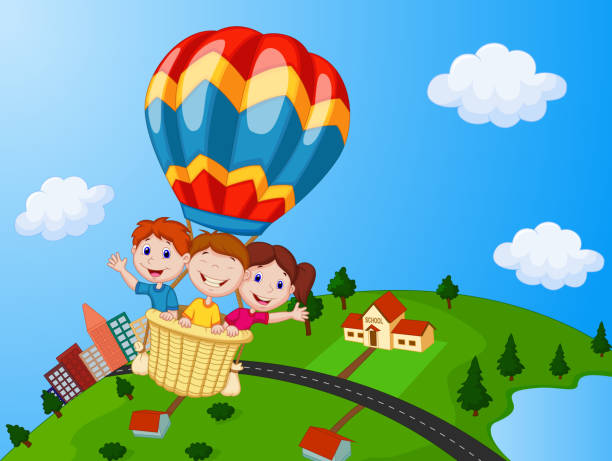 Mrs. Scanlon
kscanlon@slswhitestone.org
Specials Schedule:
Monday - Gym 10:25-11:05
Tuesday - Music 12:35-1:05
Wednesday - Computer 10:25-11:05
Thursday - Art 2:00-2:40
Friday - Week B Library
Friday is picture retake day - Please let me know if your child is retaking their pictures. They must bring in the original pictures in order to get them retaken.
We will be having a Thanksgiving celebration in class on Wednesday 11/22. Please let me know if you would like to bring any of the following items in:
1) Ham and Turkey Roll Ups - Mrs. Sanchez
2) Mini Bagels - Mrs. Levy
3) Cream Cheese and Butter - Mrs. Arevian
4) Cheese Sticks - Mrs. Triolo
5) Juice Boxes
6) Mini Water Bottles - Mrs. Fernandez
7) Goldfish Crackers - Ms. Ieraci
8) Apple Slices - Mrs. Ben-Jacob
9) Paper Plates - Mrs. Amato
10) Utensils
11) Muffins - Mrs. Callones
We have 19 children in our room :)
First Grade will be taking a class trip to 'Twas the Night Before Christmas' on December 21st at the Kupferberg Center for the Arts at Queens College. Permission slips are going home today, please return them by 11/17.
Chaperones
Mrs. Alicea
Mrs. Fernandez
Mrs. Sonnenberg
Great reasons to order from Square One Art:
Your child will feel like an "accomplished artist"
Saint Luke School earns a profit from every order
You will receive a sheet of stickers with an imprint of your child's work
Personalized Products make perfect Christmas gifts for family and friends!
Personalized catalogs will be coming home soon!
Check Eenvelope for more details!
Thank you!
Scholastic Class Code: QMBJT
Orders due 11/14
Grading Policy - This year instead of using points, our grades are weighted. The break down is as follows:
Parent Day! Friday, November 17th: 8:30-9:30 a.m. in the Pastoral Center. Children should come dressed as their favorite Community Helper! (example: nurse, doctor, police officer ect..). Rubrics were sent home.
https://www.amazon.com/gp/registry/wishlist/1P3VN6IVSN8YS/ref=nav_wishlist_lists_1
Monday-Thursday Read 15 Mintues and Log.

Monday- Wednesday - Have your child read their sight words.

Monday- Write your word, then write it again separaing the sounds in your word (ie "fish" f i sh)

Tuesday - Write your word, then write a rhyming word on the same line.

Wednesday - Use your word in a sentence and underline the spelling word.

Thursday - Practice test (pretend you are taking the test and have a family member quiz you. Go over any words you spelled incorrectly).

Speling Test Every Friday unless otherwise specified.

Group 1: red, ran, rat, ring, rose

Group 2: queen, quiet, quack, quilt, quick

Sight Words: because, any, live, round, addend, sum, set, order, over draw
| | |
| --- | --- |
| | Unit 1 Test: Tentative Date 11/21 |
Monday: pages 63-64

Tuesday: pages 65-66

Wednesday: pages 67-68

Thursday: Test Review

Chapter 3 Test 11/17
| | |
| --- | --- |
| | Unit 1 Test - 11/16 |


Click on Link below to see your
Go Math Book online.

http://www-k6.thinkcentral.com

Log in information
Username: student12
Password: gomath1

Click the "My Library" tab

click logo above for digital
science book access

Click Sign in

username:
studentfirstgrade
password:
myscience1
Subject
Title
Publisher
ISBN #

Copyrig

ht
Reading

Trophies: Catch a Dream
Here and There
Time Together
Gather Around
Harcourt
0-15-322470-3
0-15-322471-1
0-15-322472-X
0-15-322473-8
2003
Grammar
Write Source
Houghton Mifflin
978-0-669-53784-0
2007
Math
Go Math!
Houghton Mifflin Harcourt
978-0-547-58779-0

2012
Phonics
Phonics Level A
Modern Curriculum Press
0-6752-2619-7

2003
Reading
Ready New York CCLS-ELA Instruction 1
Curriculum Associates
978-0-7609-8701-8

2014
Science
Interactive Science
Pearson
978-0-328-52096-1

2012
Religion
We Believe
Sadlier
978-0-8215-3051-1

2015